With its many definitions and forms, the screen takes on an expansive field of meaning and cultural signification. What is "behind the screen" is a mystery that we stare into often. It can—and does—float between political, social, economic, aesthetic, and psychogeographic arenas, its actions varying in each iteration. While it is easy to think about the digital screen as a proxy or a frame, this issue proposes otherwise.
Sfumato, used most notably in the Italian Renaissance by Leonardo da Vinci, is a painting technique which blurs the boundaries of forms to create a visual screen: a smoky, airy, presence on the canvas, alluding to that which is behind it while also obscuring it. The word "sfumato" comes from the Italian language and is derived from "fumo" (smoke, fume). Translated into English, sfumato becomes metaphorical: soft, vague, or blurred. [1] In Italian the word is often used as an adjective or as a verb, both descriptor and action. The sfumato is a form in itself—the weighty covering of a thing unknown or unseen. Sfumato presses one up against unknown-ness, close to an unseen figure. This functions as an amorphous limit and partition between one thing and another, a screen—the marking of a visual semiotic of difference.
We find a skillful apparition of sfumato in the rocky landscape set into the background of the Virgin of the Rocks: a layer of paint, just several molecules thick, that blends colors and textures together, subtly signaling to a boundary. The partially obscured landscape remains distinguishable, just off—blurred, mysterious, and covering what lies beneath the smoky aesthetic. This technique is one with its subject matter, doing the work of marking those alluring places that bring one closer to the unknown. This partial revealing is coy—spurring the desire to read it.
The haze of screens, whether air, smoke, textile, or digital, makes forms appear to the onlooker as being outside of their conventional likeness, their familiar means of discernment. Things appearing behind screens will never be as they are to the eye of the perceiver. The digital screen functions like the smoky overlay of paint in Leonardo's painting. While often considered in terms of their contemporary use, screens remain filmy and breathable transparencies: a viscosity, a veneer over the internet. The screen's thin layer filters and reveals digitized images, text, and video data as a form of reality. Its subject matter plays with our understanding as onlookers of that which is neutral. The screen demands an alternative approach to and awareness of its ontology as object (smoke screen) and action (to screen); subsequently, it reconfigures both language and visual culture.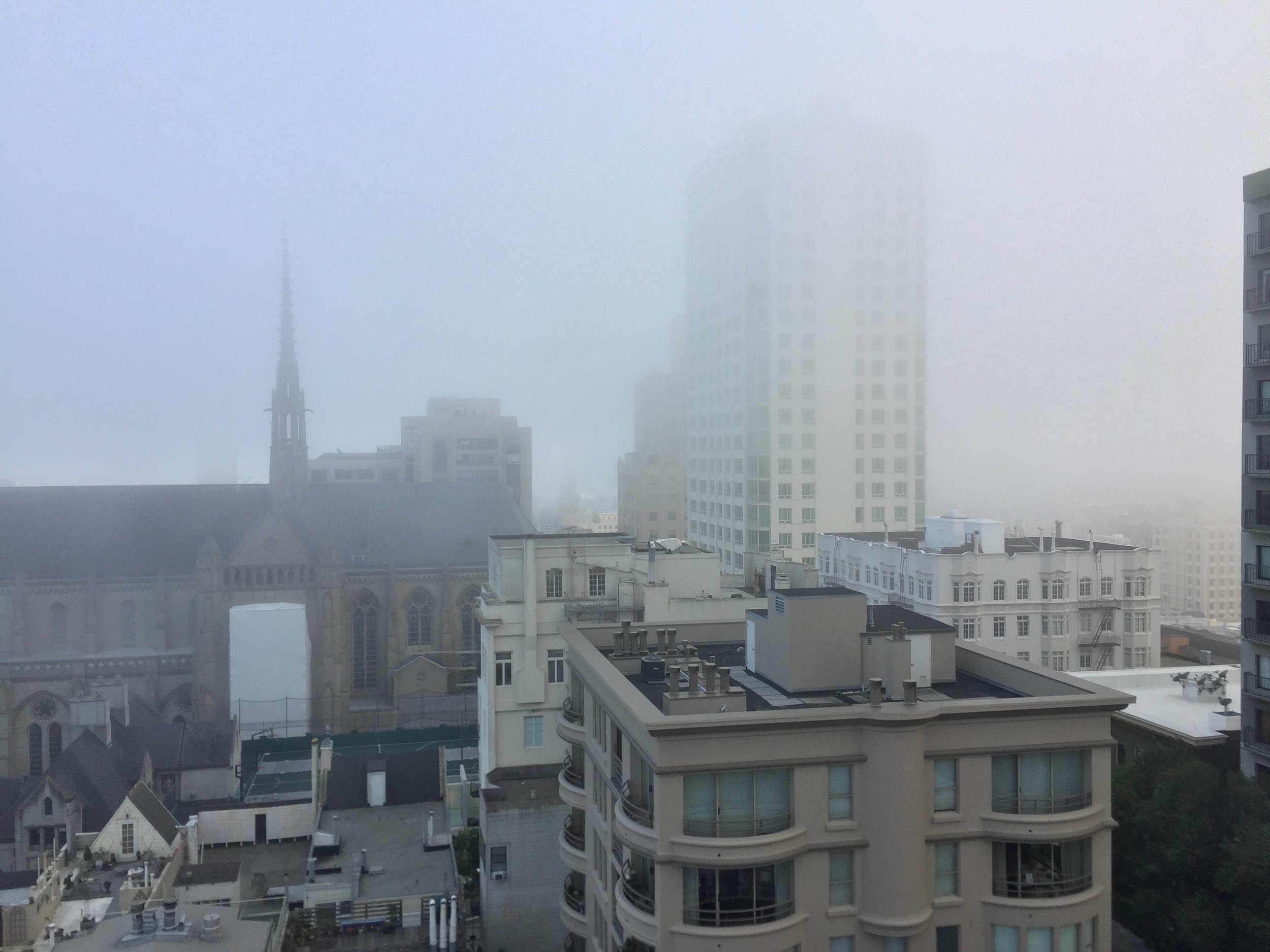 In this issue, Forrest McGarvey and Juan Pablo Pacheco develop various understandings of how visual technologies affect visibilities, in advertising imagery and artwork respectively. These are works of research which expand the scope of the screen's theories, its semiotic significations, and proliferations throughout various media.
In both poetic and visual forms, Jyoti Arvey creates an archive of digitized analog photographs, posing conversations for which the screen is compulsory. Jonathon Hornedo's review of the exhibition Petra Kujua: The Paintings at the National Gallery of San Francisco takes on the artworks which lurk at the hazy margins of museum collections. Diana Li examines the idea of digital seance through the screen, unpacking the moments—whether buffering or glitch—which jolt us from the certainty of distinguishing past and present.
The screen is a strategy, at once affirming and denying its existence and prescribed purpose. This object escapes definition. The screen's power is enabled by the onlooker's desire to see and know more, despite never actually giving one the full scope of what it seemingly offers. Deceptive, and apparent in its deception, it opens up the possibility that there is always something more than what can be seen.
---
Earls, Irene. 1987. Renaissance art: a topical dictionary. New York: Greenwood press, 263.  ↩
Kathryn Barulich is an independent curator, writer, and researcher. Her research interests focus on how nationalism and language influence contemporary visual culture and politics. In 2015, she completed a Masters degree in History and Theory of Contemporary Art from San Francisco Art Institute, after studying French and Art History at Fordham University. She works at several arts organizations in the San Francisco Bay Area.
Jackie Valle is a graduate of the History and Theory of Contemporary Art MA program at the San Francisco Art Institute. Her work examines how art at the intersections of smell and vision can develop an understanding of (bio and necro)politics in contemporary visual culture. Before moving to the Bay Area, Valle worked in arts and education institutions, focusing on first generation initiatives, on the U.S. East Coast.